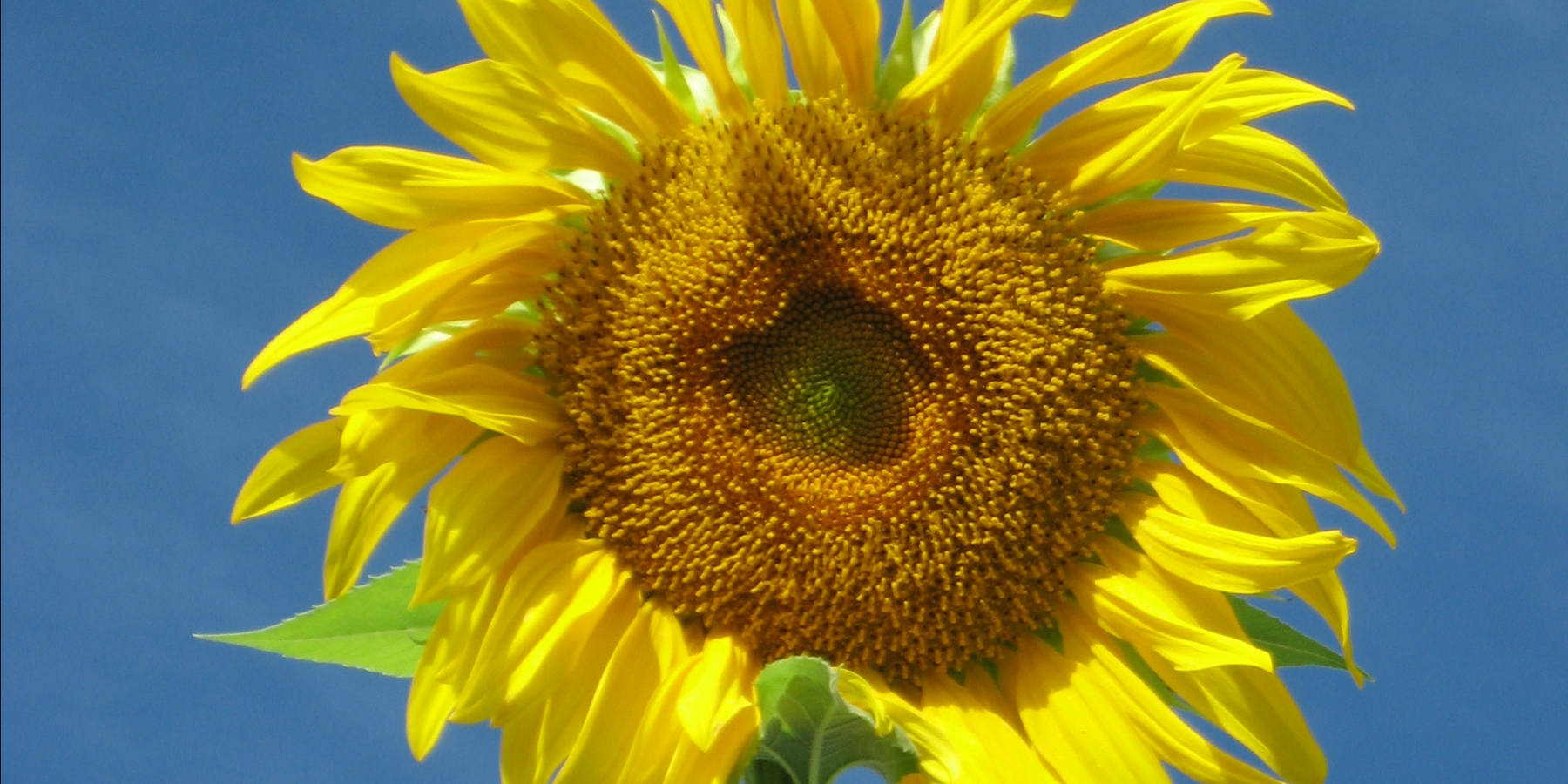 Sound Out.com / SliceThePie.com - Raves and Pans for "Make It Up"
2010-2012 (Review Excerpts)
SoundOut.com was a pay-for-reviews venue, where songs were played to listeners on the internet through the SliceThePie.com portal. They reviewed randomly generated songs for pop-music (broadcast) potential, and for personal taste, in exchange for tokens ("Crowd Sourcing Wisdom Method").

"Make It Up" got above average, to very good, scores on 10 sets, with 240 total reviews, in various genres related to the song. The reviews got a score of 6.3 out of 10 for this mainstream European market, mostly U.K. reviewers, I surmise.

The site did not have the option to review "Americana" music, so we tried it out designated as Alt-Rock, Emo, Ballads, Comedy, Pop, Country, Pop-Rock, Rock, Folk and Indie, mostly reviewed in Emo (90) and Comedy (80).
The large majority of listeners were younger people from Europe that were not pre-disposed to enjoyment of Americana music. They liked the Emo / Avant Garde / Indie Rock / Comedy aspects of this song, but generally were not fans of Country music. (They often described the music as Country.) Many said the music sounded classic, from another decade, relative to what they were accustomed to hearing at present.

I was grateful for the insights, and there were some good plums to pull out of the pudding, as well as some rotten cherries to pick out too.

The gist was that, like many acquired tastes, you either like Arthur, or you don't.

I am glad to be out ahead of average, but this has dampened my ambitions to become a pop radio star. ;o)
Thank You unnamed reviewers! Also to SoundOut.com, and SliceThePie.com, where people listened to the song.
@@@@@@@@@@@@@@@@@@@@@@@@@@@@@@@@@@@@@@
Word Cloud: (Computer extracted words most used in reviews in alphabetical order.
( * = word emphasized; ** = word emphasized often)
arrangement attractive awesome backing balance bass beat** bright captivating catchy* chords chorus* clear commercial composed consistent cool country* decent deep defined different drums easy effects effortless electric energy* enjoyable* entertaining fast flow folk guitar** hard harmony instrumental instruments interesting* introspective literate leads love lyrics** mainstream male meaningful mellow melody** mix musical nicely original pace perfect pleasant powerful performance personality pretty production professional quality radio range real repetitive rhythm** rock simple singer* smooth solo* spirit songwriter special strange strong style synchronization syncing tempo tone tune* unique voices weird wonderful words

(Weird wonderful words? Cool.)
@@@@@@@@@@@@@@@@@@@@@@@@@@@@@@@@@@@@@@
No-Fan Pans:

******* ***********
"This song is OK. Nothing special or catchy about it, it all seems very bland. Nothing unique about the vocal. Instantly forgettable, probably wouldn't recognize it if i heard it again"
******* ***********
"Song seems tuneless to me. The lyrics are all bad. Seem like they rushed with it all. I think the song is meaningless. The hook and beat is fabulously not it."
******* ***********
"The track was not thrilling or surprising already. The voice sounds typical and ordinary too. The melody is also a bit repetitious and bland all throughout. I didn't enjoy listening to it so much."
******* ***********
"The song is far too serious with solid, but dull and dreary, vocal chords, which lack character and charisma to make the song more exciting. The lyrics are weak and poorly written by the artist as they are so repetitive."
******* ***********
"I am not really enjoying this song. The singer sounds too fierce and the lyrics are pointless. I don't like the beats or the music. Nothing about the song flowed well. I think you'd have to be on drugs to like this song."
******* ***********
"The voice had too much delay effect, not a voice that would make it in the mainstream. Melody and lyric were both weak. Not a tune that would sell in the marketplace."
******* ***********
"I did not find this track to be that interesting or entertaining. It was too simple and repetitious to keep my interest in the song going. The lyrics and singer had good harmony but the presentation faltered."
******* ***********
"Don't particularly like the thick American accent in the vocals - sounds unnatural! And not being American myself I don't really like it. I know that it is forced because as the song progresses the accent wears off. But I think that the instruments are quite well chosen are effective for the style of song. It is very repetitive. Also, it sounds familiar but I can't remember what it sounds like. Lyrics are quite boring and have no deep meaning."
******* ***********
"The guitar in the beginning sounds really bad. The singers voice is really bad and they don't know how to sing. The drums is the only spotlight in this song. The whole music is really weird. I don't like when they have the mini guitar solos. I don't like this song.
The lyrics for me don't make sense."
******* ***********
"This song sounds very weak compared to others in its genre. The vocalist seams weak and unqualified to be lead. It is lyrically a simple song, but not in a good way. I personally wouldn't want to be singing this, nor do I get the urge to join in."
******* ***********
"The instruments are fine with great tempo, nothing special. Although the bassline is soothing, and the more the song is played the more I appreciate the guitar. This reminds me of a song a poor entrant on a TV singing show would choose to sing. The music is actually pretty good - just completely let down by vocals/lyrics."
******* ***********
"I'm not sure if this this song would attract many? The lyrics didn't fit my interest and the vocals just seem as they were just talking. The music, It was dark and dry."
******* ***********
"No no no! This does not sound good at all! The lyrics are not what people are looking for! Horrible! I do not like the sound of this song either. It sounds like something that would come out of the late 80's early 90's. Not all electronic synthesizer sounding, but just as bad. There is just a sound to it that people are not going to like. Also, it kind of seems kiddish to me as far as "make it up." No one wants to hear that. There is no demand for this type of song. Sorry guys. I give this one a 0."
******* ***********
"The lyrics come in almost straight away in the song - a big mistake. They are too repetitive, annoying and cheesy. The guitar and instruments also sound like they were made on Garage Band."
******* ***********
"I'm not too keen on this one, just nothing about it that stands out to me, and it's a little boring. The vocals are good but a little droney at some points. The tune just doesn't do much for me, and at some points thought it would be better suited to a different song."
******* ***********
"This was truly bad. The vocals were an old man off key and the lyric was bad along with the common melody and horrible canned music sounding like he was singing or trying to sing over a pre-recorded karaoke track."
******* ***********
"A track that is inoffensive, but ultimately is little more than background noise. It is not memorable. Although everything is OK, it lacks a spark to really help it along. The melody seems to just meander, and fails to ignite, the vocals are smooth but seem to lack passion. All in all, the artist has ability, but this track would be best suited to an album, rather than single."
******* ***********
"The guitar sounds at the start were a little random and the vocalist and his singing style was very low in tone and basic sounding. I thought the song needed more power and energy and definitely to sound more emotionally meaningful with the words. The repetitiveness with the wording was a little annoying. The vocalist just sounded very flippant in his delivery. The drumming however was easy going and nice to listen to."
******* ***********
@@@@@@@@@@@@@@@@@@@@@@@@
Raves:
******* ***********
"This amazing music sounds pretty thrilling. The record is simply fresh, classic, and clearly carried out. Very well produced and also nicely balanced. It made me definitely feel mellow and also refreshed."
******* ***********
"Pop song with male vocals. Sounds a little bit like a country song. The singer has a nice voice and the music has some interesting elements inside. Not hard to listen to this. The singer is really charming."
******* ***********
"It's been a while I've heard an Arthur Davenport song! The lyrics of this song were fitting to this moment, as it's raining snow outside as I'm writing this. It was a snowless Christmas in Finland, but slowly we're getting there :)

I've also heard your other songs, and you have a personal songwriting style. The songs are always melodic, and filled with ideas. This one is quite easy to approach, but still has a lot of original sounding ideas.

You should really make an album with these songs, as they're the kind that warrants repeat listens. They don't go out of style. The song and performances are above average as a whole, and although there isn't much of a hit potential with this song, it's a pleasant listen regardless."
******* ***********
""I'll make up to you" lyrics were catchy. The style of lyrics presentation was indeed very different and fun to listen to. The arrangement of instruments was impressive, and the male singer also has a bold voice which was effective."
******* ***********
"Well produced and performed song with good arrangement and nice music flow. The track has atmosphere and the rhythm was right, and the singer had feeling too. The verses are pretty well written for the song."
******* ***********
"The main vocalist has an authoritative tone, they are warm sounding though and always on-key. The light female vocals in the background for the chorus were good; I would've liked to hear more of them. It was a good song though and flows well musically and vocally."
******* ***********
"This song sounds like a song that I have heard before, which is actually a good thing. This reminds me of a chart topper. The instrumentals are pretty tight and I like the mix. The guitar is cool, but the real star there is the drum work that added a fast tempo type of feel to the song.

The guitar solo was freaking awesome. The overall song was pretty tight but the fact that the vocalist sounded like a dad who was just kind of speaking into a microphone made the track lose a lot of its appeal. The dude has talent, yeah for sure, but he may just need to work on it a bit more."
******* ***********
"Calming and very smart guitar here. It was moving, with a catchy sound to all the instruments, and the guy gave the groove. He was smart with his tone and filled it with a happy feeling. I liked the way it was produced and the blending of all the instruments."
******* ***********
"This was a sound that the singer had perfected in the vocal department. He was instrumental in his delivery and top class entertainment wise in the beat and the rhythm of this folk style song."
******* ***********
"This was brand new in all the sounds, and was carryied out with a nice flow to all the instruments. This guy sped along with real energy and was so amazingly talented. He made this sound so elegant and gave way to some killer beats."
******* ***********
"The melody and chorus of this song are quite nice, and also the cool and stable voice of the singer is really working well in this song. The quality of the recording is decent and the timing of the drumming is really spot on and I just love it."
******* ***********
"I like your style. You're putting a lot of melodies into your songwriting and there's an idea behind all of your lyrics. This one uses the same weird and eerie sounding sound picture ideas and there's the instantly recognizable singing voice of yours.

I think you have your own style going for you and should release these songs as an album. If a listener finds one of your songs that they like, they are bound to like them all. The quality of your songwriting is so consistent that all of your songs I've heard have been at least listenable.

There are a few gems among your songs, but most are consistently good. This one falls in to the latter category. It has a pop feel to it, and a catchy chorus, but isn't as polished sounding as some of your other songs. It's still a good listen and the shorter song length works for it."
******* ***********
"The vocals really captured my attention because they are so original. He is really giving his all in the performance. The beat is busy and active and the musical transitions and variations are just amazing."
******* ***********
"This is a happy song, good for the 4th of July. The lyrics and singing are very good. The drums and the guitar playing are superb. I wouldn't change a thing or two about the song and the artist. They really did a great job on this song."
******* ***********
"A very quirky track, catchy from the start. Basic drum beat but with some great guitar lines over the top of the rhythm and some catchy riffs. The vocals are strong and I love the harmonies that accompany this! The vocal melody is great and in keeping with the tone of the song, as are the lyrics, which are well written. Great song for a feel-good playlist."
******* ***********
"The song has more single potential than most of your songs. It's shorter and gets to the "goods" faster. It's the kind of shorter, easy going song that appeals to lots of people, and easier than the mood filled "mini epics" you're usually building. The interesting sounds and all the Davenport hallmarks are still there, like the fact that the solo is played with violin. The sound of it is really eerie and memorable. Another song for your hopefully upcoming album :)"
******* ***********
"I like this song, it's got a hint of rock but falls into the more urban category. I like the tone of the singer and enjoy the instruments in the background. It has a clearly defined layout, you know what part is a chorus, a verse, and the intro and outro. I love it! Good use of instruments. Would love to see this performed live."
******* ***********
"Flowing admixture of lyrics and music that sets up a gauze-like lyric fruition. The playing of the instruments is original and classical, with a refreshing sound, and an atmospheric alloy of instruments. The structure is introspective. The vocals are commercial, with a gratifyingly range, supported with the mix of instruments. The words are very original, introspective, innovative and refreshing. I revel so much, and I deem that you`ll be a gratifying band in radio charts."
******* ***********
"This song is nice. He sounds like he wants to "Make it Up" lol. The vocals are proactive, and the guitar is ripping with all the crunchy riffs. He likes the view from space. Sometimes in this song I though that he might have been making up the words that he said, which I found a little strange, but I'm always up for new things. The background music is harsh and awesome. The melody is great, and the harmony is even better. I like the background singers which fill his words with emphasis.

******* ***********
"This piece has a really interesting somewhat familiar sound, I think it can be pinpointed as a totally "non-commercialized" sound. This artist sounds like he takes some influence from folk artists such as Dana Lyons - great lyrics, great presentation, I think that this one will do well for you, I am DEFINATLY interested in hearing more of what you do!"
******* ***********
"I think it is a song with a lot of consistency and balance. The tunes are joyous and the beat is vampy. The tuning is perfect and amazing, and the synchronization is good. A great song, with tons of talent in the vocals. It has a very special beat and lots of character and personality. The tuning also does a great job to establish balance between the beat and the vocals."
******* ***********
"I like this beat because it has tons of character to it. The tunes are very original and the vocals have a lot of the personality. The artist is nicely showcased here."
******* ***********
"This song is entertaining and the tunes are sparkling with energy and effortlessness. The music itself is well composed, with a nice crunchy feel to the rhythm."
******* ***********
"This is an airtight song with a great sense of melody to it. The tunes are erratic and vibrant and the music is propulsive, well designed and defined."
******* ***********
"The country sound is what is appealing to this song. I love how the hero is trying to make up with who ever he has offended or wronged. It is fitting that there is someone who desires to make amends with someone very dear to them. It also talks about how the person has to go through a lot to make up with someone.
A fitting ballad for those who wish to correct something with a person that someone loves. There is also a warning about not cheating to make something right. The overall tune is very catchy, especially the break in the song where it's just the music playing."
******* ***********
"When I first head this track, I automatically knew I would love it. My only gripe is that this great song is too short for its own good. A mere three minutes does not do this masterpiece any justice as it needs another minute or so, because its that good. I love this song very much and I will play it again and again because this track is deserving of a listen!"
******* ***********
"The mix of the amazing sound and the unique beat really makes this song one of a kind. This is the kind of song that can light up your day and just fill you with positive energy."
******* ***********
"The song started off a little weird, but as it picked up it turned into a great song. The lyrics told a story and matched the song well. I really enjoyed the drumbeat of the song, that had a subtle groove to it, which I believe made the song what it was. The guitar matched very well with the drums, and it kept me interested in the song."
******* &n